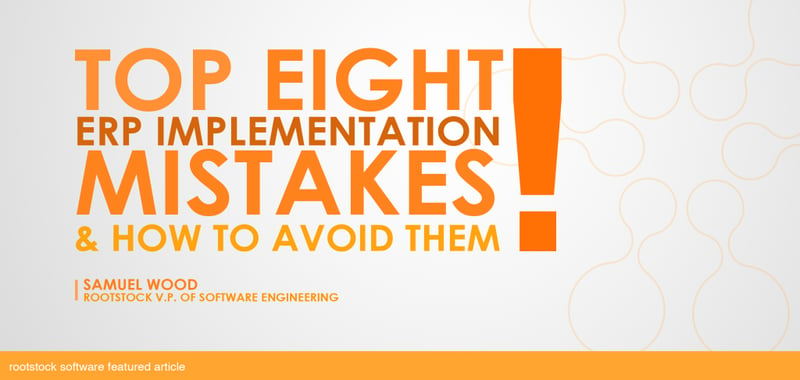 Samuel Wood, Rootstock V.P. of Software Engineering
Not looking at the Big Picture
When you choose to select a new (or just choose to select your first) ERP system, it brings up a great opportunity for you to evaluate your own business processes and procedures. Perhaps the new system your implementing has a more efficient way of tracking inventory or setting up your flow – keep all of these moving parts in mind and be open to changing them if necessary and helpful. There is no need to further automate old, wasteful processes. Take this opportunity of implementing a new ERP software to look at the big picture of your company and examine all of the moving parts, if you find areas that need improvement, implement more efficient business processes alongside the new ERP system.
Neglecting to Create a Maintenance Strategy
Once your software has been successfully implemented – you need to create a strategy for preventative maintenance. Without applying proper maintenance the technology (and business processes) you are using will soon grow obsolete causing you to either remain behind your competition or eventually cause you to conduct another huge change in ERP systems. Small, consistent updates and maintenance tasks keep your software up and running at it's best for you.
---
Download the Rootstock Report Now
Fill out the form below to download the entire Rootstock Report "Top 8 ERP Implementation Mistakes & How to Avoid Them."